An irresistible fairytale Château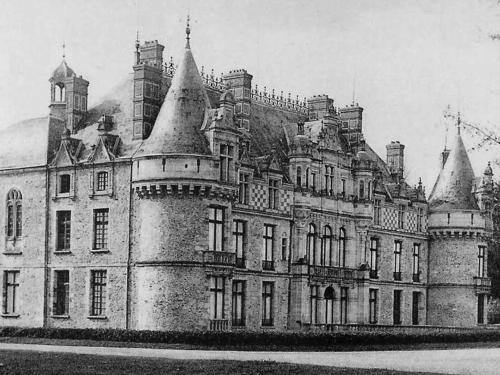 Imagine large expanses of totally tranquil woodland surrounding a Château with a moat, stone bridges, turrets and facades enlivened with niches, lacy balconies and sculptures: a real jewel slumbering since the death in 1968 of its last inhabitant and owner, Edouard de La Rochefoucauld.
VII-VIIIe centuries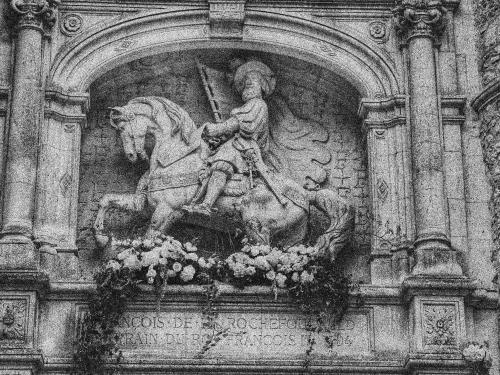 Former maps reveal an elevation of the ground behind the Guards Tower, on the other side of the road. To protect themselves from plunderers, the Lords of the VIIth and VIIIth centuries raised a mound, on which was built a wooden round tower, probably ancestor of the current dungeon, which played a defensive role and was used as accommodation for the Lord.
XIe century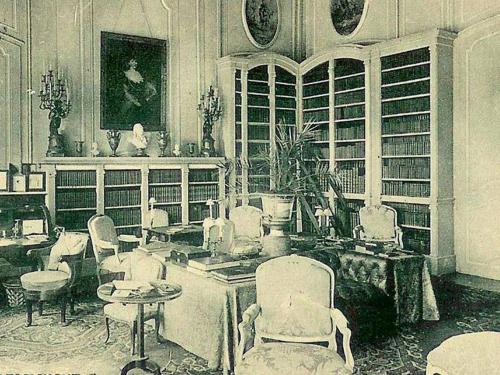 From 1907, Jean and Germont, Lords of Esclimont and Escrones built a fortified castle, with a quadrangular dungeon.
XVIe century
In 1543, Etienne II de Poncher then master of the domain, decided to transform the fortress into an Italian Renaissance-style residence, more pleasant to live in, following the artistic movement of the Châteaux of the Loire Valley.
XVIIIe century
At the end of the reign of Louis XIV (1643-1715), Charles-Denis de Bullion having inherited from the Château transformed it into a new more classical style. He built the Chapel and the stables.
XIXe century
During the XIXth century, the Château of Esclimont became the property of the La Rochefoucauld family and Marie-Charles-Gabriel-Sosthène began in 1865 an immense work of restoration confided to the Parent brothers, emulators of Viollet le Duc, who renovated frontages in the "Renaissance troubadour" style or "historic style" so dear to their master.
XXe century
At the end of the XXth century, the Château is transformed into a luxury hotel. In 1981, Laure-Suzanne-Marie Maingard de Mailly et de Nesle d'Orange, granddaughter and heir of Edouard de La Rochefoucauld who died in 1968, cedes the Château and its park to the hotel chain "Grandes Etapes Françaises" then chaired by René Traversac.
The Château underwent interior transformations, respecting the authencity of the site, allowing it to start a new life.
January 2015
The Château has a new owner : Mr Yang Changlin, owner of the Tianci Hotspring Group in China.
Download the guide :