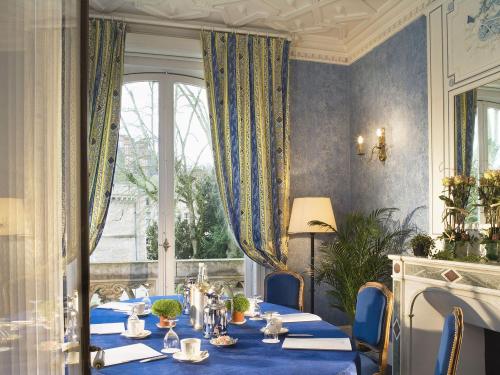 With its 9 meeting rooms, the Château d'Esclimont is the perfect location to organise your professionnal events. The elegant meeting rooms of the Trianon Pavilion offer direct access to expansive gardens, which can be privatised for your event. Fully equipped, they combine historic charm with modern technology.
In the Pavilion des Trophées, our grand ballroom is well-appointed for your convention. Its wide space and high ceiling is also the perfect place to organise an indoor activity or a dinner.
Be it for a board of directors or a large convention of 200 guests, the Château d'Esclimont has the capacity to adapt to your needs.
You can also hire the entire estate so it's exclusively yours.
You can download below a detailed PDF map of the property and a summary of our different meeting rooms with their specifications.

Download PDF Download PDF